Context
Although several African countries produce cotton, the African continent hosts very little textile industry activity.
Africa's leading cotton producer, Burkina Faso, is a case in point. Its cotton industry employs several hundreds of thousands of farmers, and represents 60% of the country's exports. In 2012, Burkina Faso produced over 500,000 tonnes of cottonseed, but locally transformed only 2% of this. As industrial infrastructure is scarce, most of the transformation is by hand.
The main goal of Afrika Tiss is to bring weaving back to its traditional birthplace, where raw materials are produced, and where the knowledge and skills of talented men and women abound. As the industrial fabric is inadequate, the textile craft industry needs to be strengthened, with new development opportunities for the most underprivileged female artisans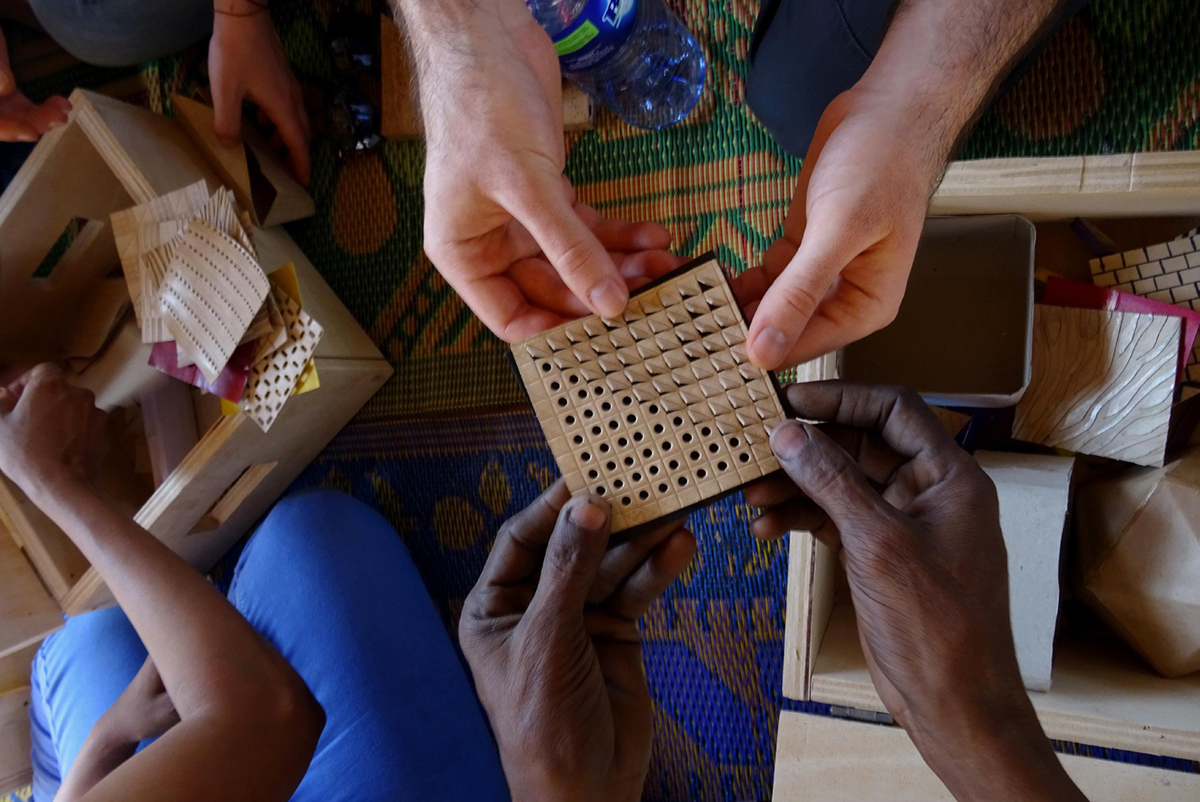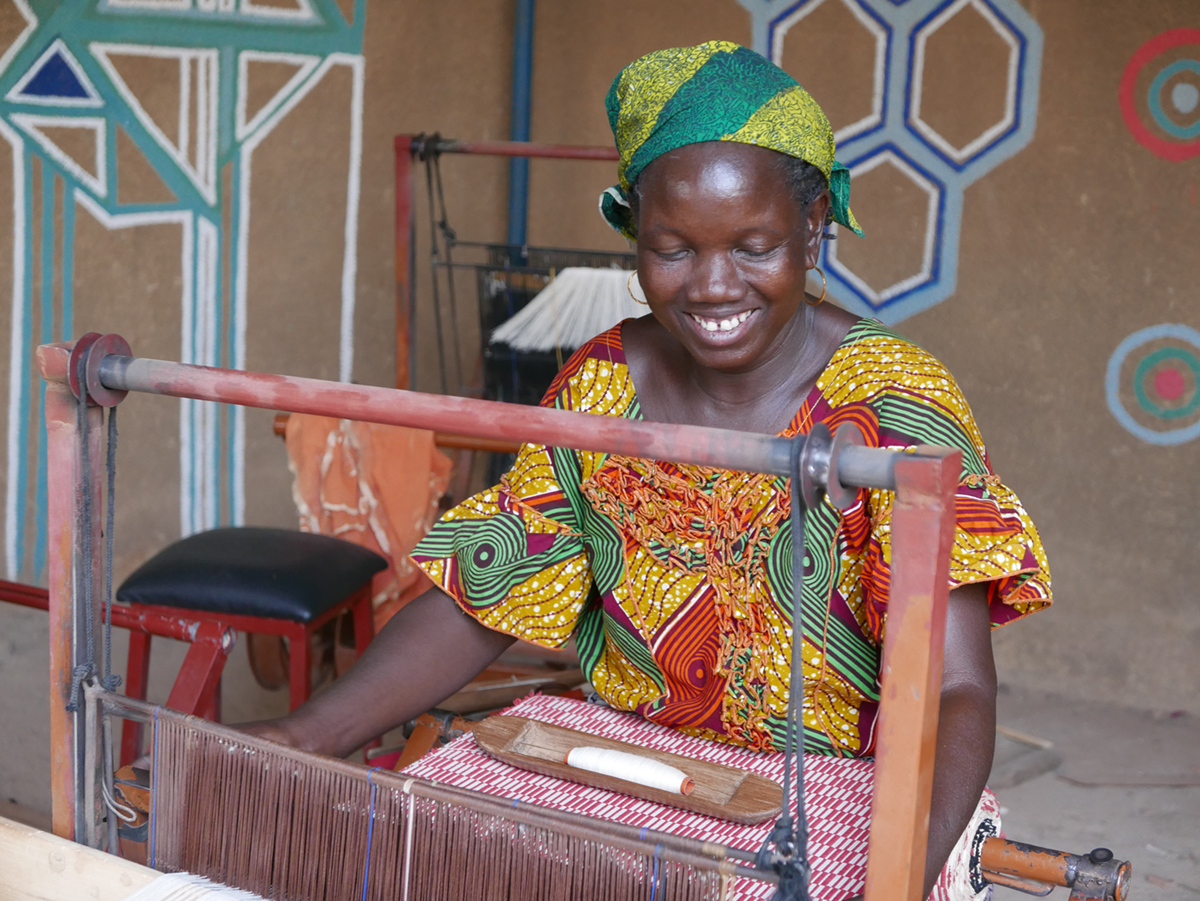 Our objectives
General objective: From natural fibre production to local cotton transformation, the mission of Afrika Tiss is to help develop a handmade textile sector in West Africa that respects people and the environment.
Specific objectives:
– Strengthen the production capacity, the entrepreneurial skills, and social support for female crafts workers, and thereby help them to become more socially and financially independent.
– Preserve biodiversity and the environment by promoting ecological techniques for handmade products.
– Encourage knowledge sharing and creative expression amongst designers and artisans to help revive and give rise to innovative and unique products.
– Promote and leverage the wealth and diversity of handmade textile heritage from West Africa.
Our values
Sharing: In a way that preserves the authenticity of West African craftwork heritage, Afrika Tiss ensures that artisans and designers work together in harmony, in a mutually enriching relationship.
Respect: In the course of its activities, Afrika Tiss exchanges with its beneficiaries often to ensure that they maintain a healthy work-life balance.
Fairness: Afrika Tiss provides fair pay to its supplier artisans.
Independence: From training up through production, Afrika Tiss activities aim to support the artisans it works with, so they can become more socially and financially independent.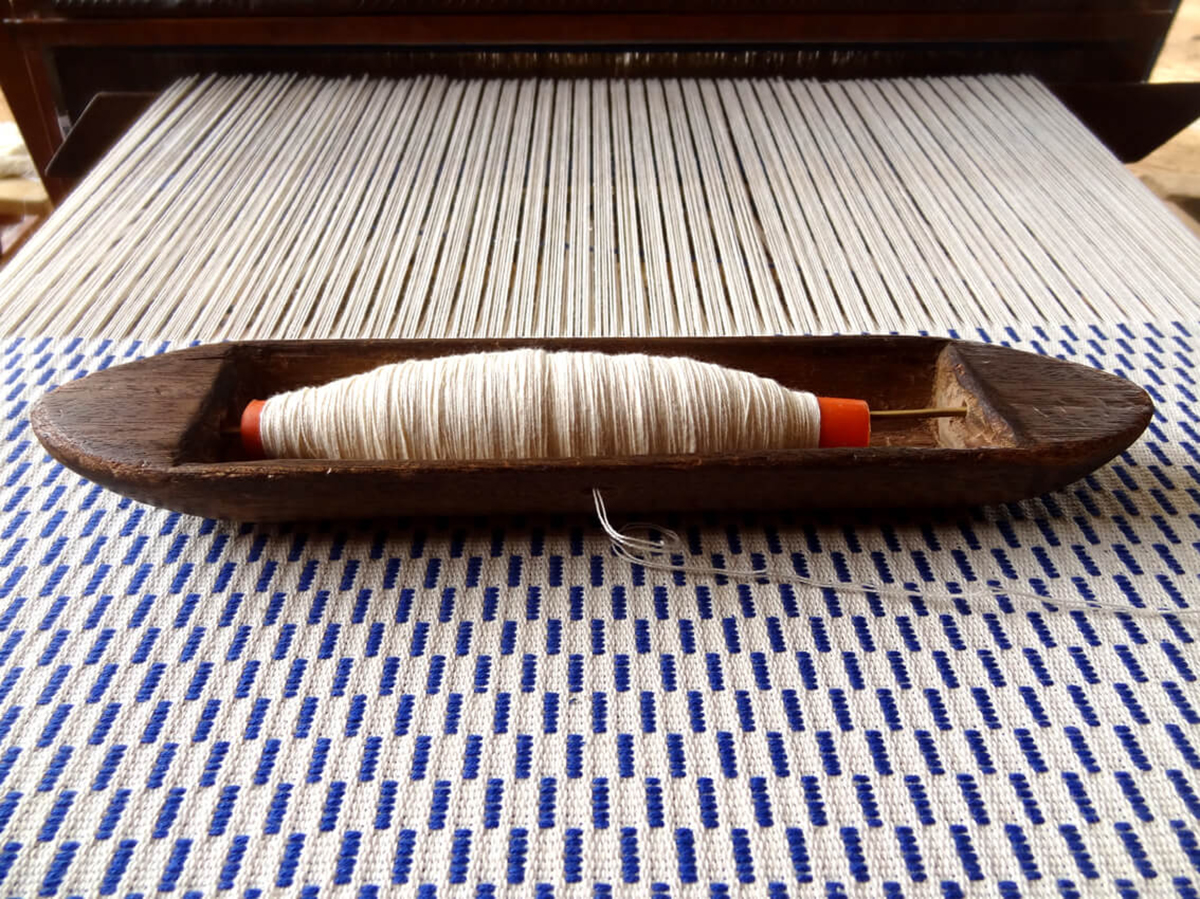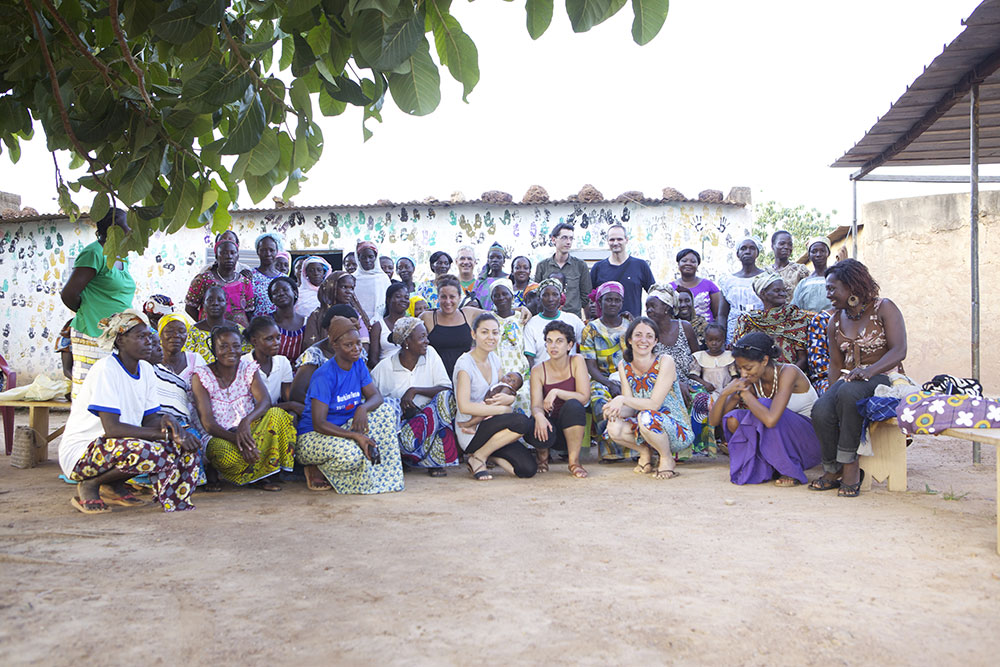 Echange interculturel
Valoristion du partage interculturel à la fois créatif, technique et humain.
Démarches de co-création mettent en valeur la diversité des pratiques artisanales dans des productions communes.
Innovation
Emmergence de produits innovants et uniques.
Processus de Recherche et Développement continu en vue d'améliorer les filières de production artisanales.