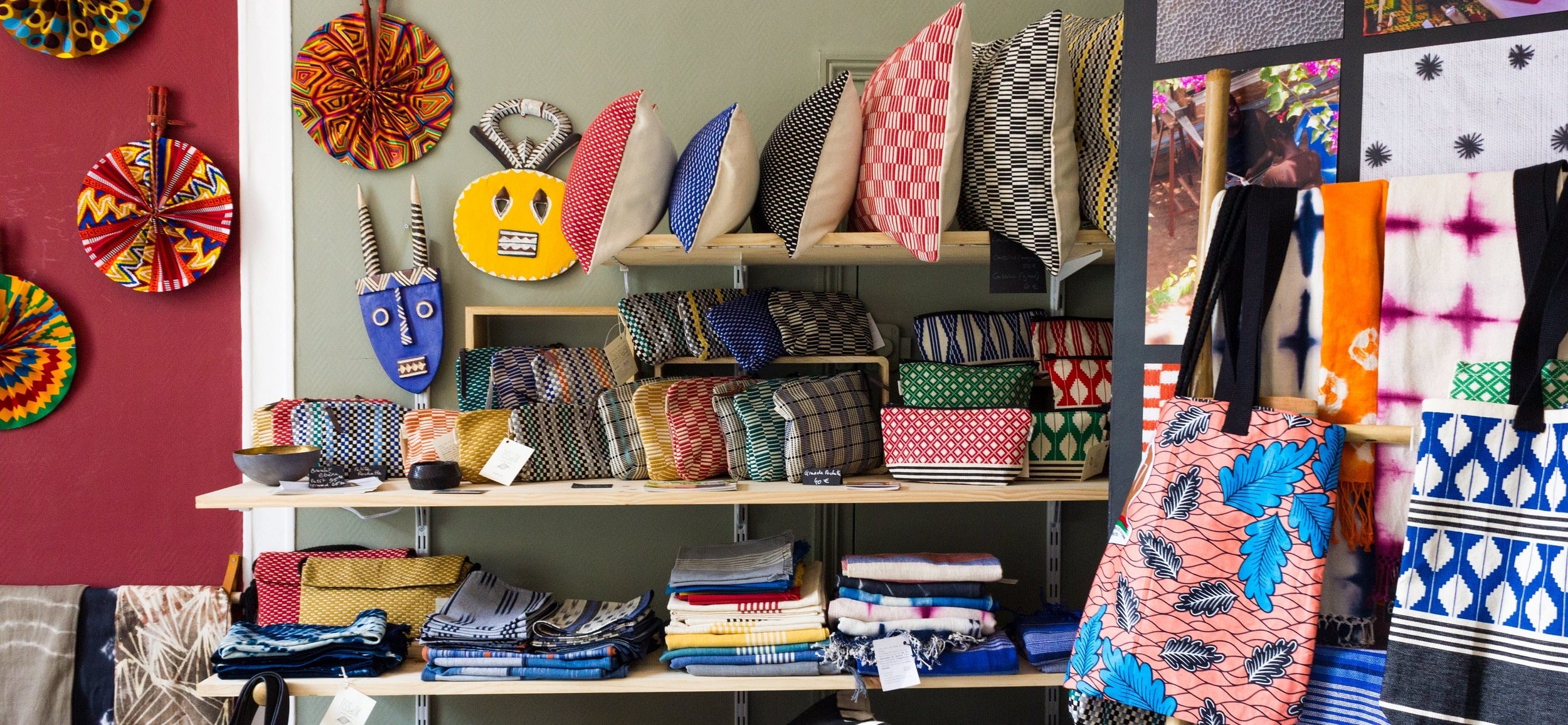 Contact Us
Afrika Tiss, african shop in Paris
AFRIKA TISS
 Galerie de l'Oratoire, Les Grands Voisins,
74 Avenue Denfert-Rochereau
75014 PARIS
Email: contact@afrikatiss.org
Tel: 01 45 41 91 29
Afrika Tiss showroom at les Grands Voisins
Not far from the Montparnasse district and a few minutes from the Place Denfert-Rochereau, discover our African shop in Paris 14t
Our showroom is part of the Boutiques-ateliers des Grands Voisins, situated here during the construction of the future eco-district of the former Saint-Vincent-de-Paul hospital. In this new kind of market place – both ethical and sustainable – social work, networking, exchange and the valorization of craftsmenship are at the heart of everyone's development.
One of the core values of this project is to promote a more qualitative consumption by also highlighting local products, created and produced directly on the site. The format of a boutique-atelier makes it possible to experience directly the work of the craftsman or the artist. This allows proximity and additional dialogue between the customer and the producer. This approach also aims to build social and solidarity links, both between people working together on the site as well as with visitors.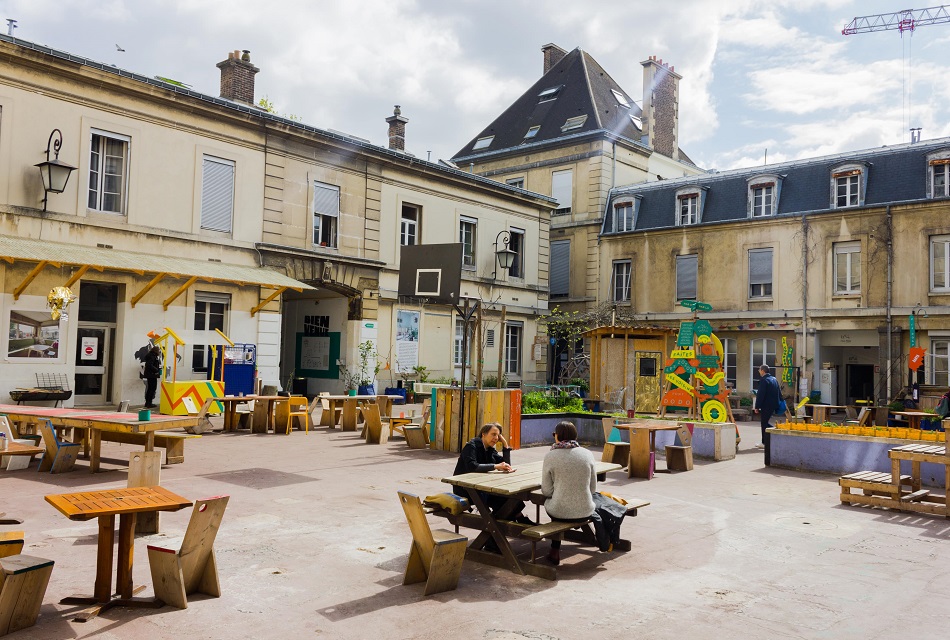 In our African boutique, located at Galerie de l'Oratoire between the 2 main inner courtyards des Grands Voisins, you will discover in preview our collections of textile accessories made in our workshop in Ouagadougou as well as jewels and decorative objects created by talented Touareg refugee artisans. We also offer treasures unearthed in Burkina Faso or in neighboring countries and showcasing the best of African craftsmanship.
Do not miss the monthly meetings of Les Grands Voisins that punctuate the life of the site and include:
– The monthly market, the 3rd Sunday of the month, in the two inner courtyards of the site.
– Creators' Day which takes place once a season in Robin courtyard with a selection of invited creators.